McDonald's Steak Egg and Cheese Bagel Recipe
Have you ever tried the McDonald's Steak Egg and Cheese Bagel? This is a delicious sandwich that has grilled onions, beef, and fluffy eggs with cheese on top. If you are craving a McDonald's breakfast menu or just a delicious morning treat, the McDonald's Steak Egg and Cheese Bagel Recipe is a breakfast option for you.
You can start your day off with a delicious homemade McDonald's Steak Egg and Cheese Bagel.
The breakfast option can be a perfect sandwich, you can eat in the morning or during your leisure time.
You can make it at home so that you don't have to venture out for a meaty and decadent breakfast sandwich.
What You Should Know About Steak Egg and Cheese Bagel Recipe
The Steak Egg & Cheese Bagel from McDonald's appears to be a fantastic choice for everyone.
The steak is actually more of a chopped steak than a sirloin, as it turns out to be a quick food restaurant and steak meal.
The best way to your day is with a well-seasoned, juicy beef patty, a fluffy folded egg, and cheese on a freshly toasted bagel.
Ingredients for McDonald's Steak Egg and Cheese Bagel
To make this mouthwatering breakfast sandwich, below are the following ingredients you will need in order to prepare the McDonald's steak egg and cheese bagel recipe:
1. Bagel
A bagel is a round bread product with Polish origins that has gained recognition as a cherished morning dish all around the world.
It is the ideal base for breakfast sandwiches due to its distinctive form, chewy texture, and range of tastes.
It is important to toast the bagel to the desired texture before using it in this recipe. Your breakfast sandwich's overall texture and flavor are improved by toasting, which also adds a pleasant crunch.
2. 4 ounces of Steak
The main protein in your McDonald's Steak, Egg, and Cheese Bagel Recipe is 4 ounces of steak.
Your breakfast sandwich receives a powerful and flavorful component from this ingredient, giving it a satisfying and delectable treat for the start of your day.
You can use leftover cooked steak or cook fresh steak slices. To prepare the steak for your bagel sandwich, thinly slice it and ensure it is cooked well. Season it with a pinch of salt and pepper to enhance its flavor.
3. Large Eggs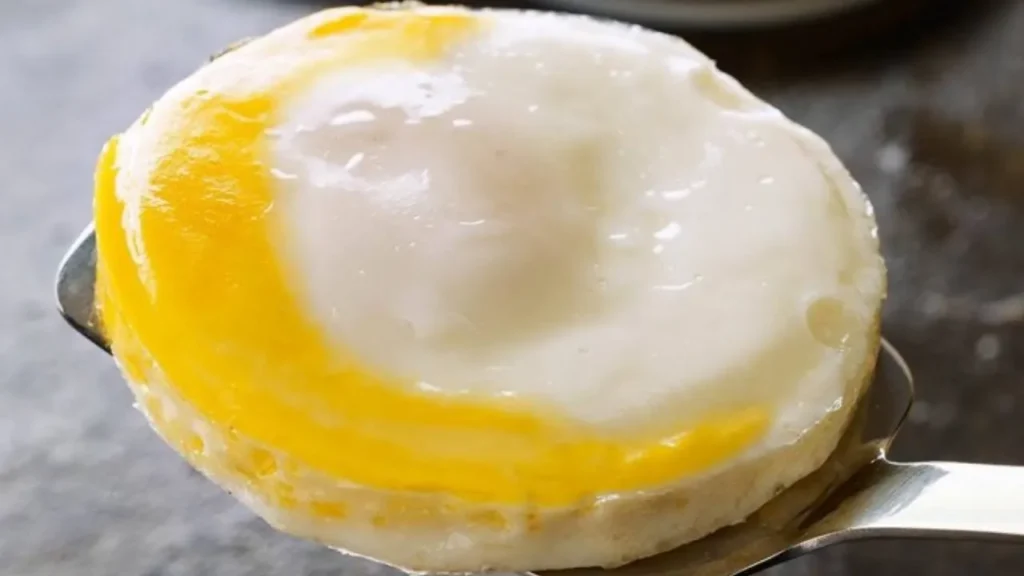 In the McDonald's Steak, Egg, and Cheese Bagel Recipe, eggs play an important role in providing the foundation for the sandwich.
It adds a soft, creamy, and nutritious component that increases both the taste and quality of your breakfast.
Using two large eggs is the perfect amount for creating scrambled eggs. When prepared correctly, these eggs will become a soft and delicate filling for your bagel sandwich. To achieve this, you will need to scramble the eggs until they are almost set but still slightly runny.
4. Slices of American Cheese
The melty, gooey cheese is a must for McDonald's steak Egg and cheese bagel classic flavor. American cheese is known for its mild and slightly tangy flavor.
It's exceptionally popular in breakfast sandwiches because of its unique melting properties. When heated, American cheese becomes wonderfully creamy, making it the ideal choice for a melting cheese topping.
Feel free to experiment with different cheese varieties if you are looking to add an extra layer of flavor.
5. Butter
Using butter will give the bagel a rich, buttery flavor and contribute to its golden-brown, toasted appearance.
A plain bagel can become a wonderful and savory centerpiece of your morning sandwich by brushing a small coating of butter over it before toasting.
The ingredients may seem small but contribute significantly to the overall taste and ease of preparation in your McDonald's Steak, Egg, and Cheese Bagel Recipe.
Steps to Make McDonald's Steak Egg and Cheese Bagel Recipe
Using excellent ingredients is important for this recipe. Below are the steps you can follow in order to make an enjoyable sandwich recipe for your breakfast.
1. Toast the Bagel
The first step in creating your McDonald's Steak, Egg, and Cheese Bagel at home is to toast the bagel. The bagel halves should be roasted in a toaster until they have the desired dryness.
Turn on the oven to 350 °F (175 °C). You can spread out the Bagel halves on a baking pan and toast for 3 to 5 minutes until they are golden brown.
To get the proper amount of toasting, keep a careful watch on them and flip them as necessary. This step is crucial as it adds a delightful crunch and enhances the overall flavor and texture of your breakfast sandwich.
2. Cook the Steak
Next, heat a medium-high nonstick iron skillet (or any other oven-proof pan) on the stove. Then add the onions and cook them, turning them regularly, until they are thoroughly browned.
Add the butter to the pan and let it melt. After that, remove the onions to a platter and add the seasoned steak slices to the same pan.
The steak should be cooked for one to two minutes, then flipped and cooked for another minute, or until they turn browned. This step adds a savory and slightly smoky quality to your sandwich.
3. Scramble the Eggs
The next essential step in crafting your McDonald's Steak, Egg, and Cheese Bagel at home is to scramble the eggs.
The eggs should then be added to a bowl and the whites and yolks stirred together.
Pour the eggs into the skillet, let them cook for a few minutes until they are set, then flip them over and let them cook for an additional minute to form an omelet. This is a key process to create a creamy and flavorful filling for your breakfast sandwich.
4. Assemble Your Sandwich
Place one-half of the bagel on the griddle and top with half of the cooked meat and onions to complete your sandwich.
Fold a piece of cheese on top of the bottom half of the egg. Repeat the procedure to construct the second sandwich, placing the other half of the bagel on top.
After that, put a cover on the skillet to allow the remaining heat to melt the cheese. Then, once the cheese has melted, serve the steak egg and cheese bagel with some steak sauce.
This handmade breakfast sandwich is perfect, and it is far fresher than anything you would find at a fast-food restaurant.
You won't need to stand in the drive-thru queue anymore if you know how to make a delectable McDonald's Steak Egg and Cheese Bagel in your house.
Enjoy the comfort of a handy and pleasant cooked breakfast. You can start off your day with a breakfast sandwich that will quickly become a favorite by using a few basic ingredients and following a few simple steps.