How Much Does Costco Pay Per Hour?
You've probably heard about Costco. It is among the largest rental shops in the United States and the world. It is known for its massive warehouses, bulk shopping, and the famous food court hot dogs. But How much does Costco pay per hour? This is one question people have been asking and we'll be answering it here.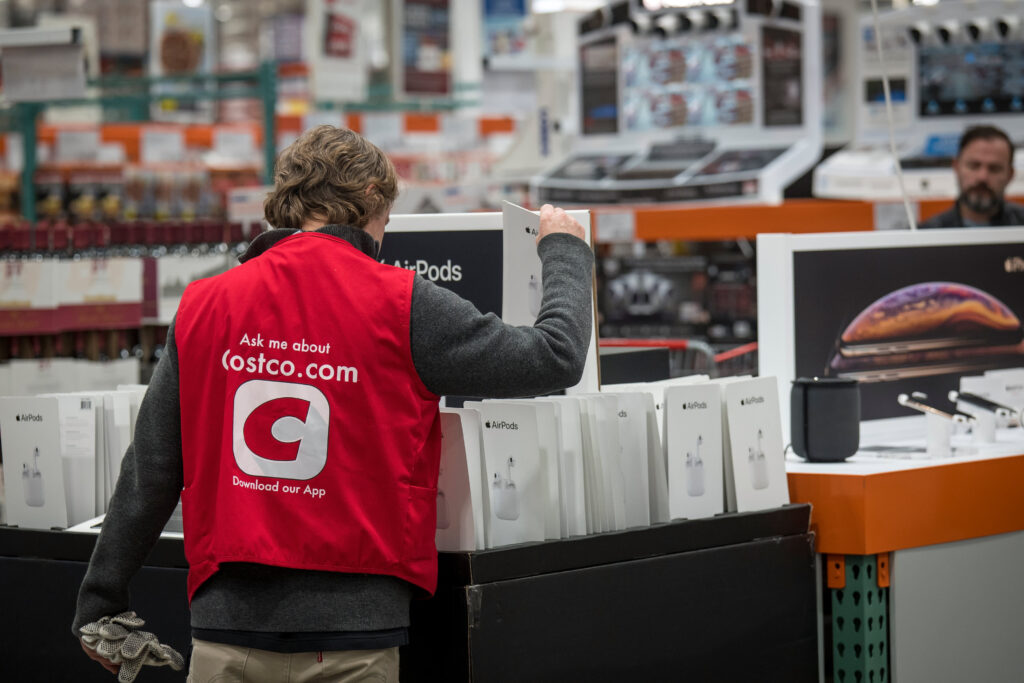 Costco's reputation for being an employer that values its workforce. The company has gained a reputation for paying its employees well, offering competitive wages and attractive benefits.
In fact, they are known for treating their employees as valuable assets rather than just another expense.
What is the Hourly Payment at Costco?
Costco's hourly pay varies based on factors like location, position, and experience. On average,
entry-level positions, such as cashiers and stockers, typically start at around $15 to $17 per hour. Specialized roles, like forklift operators or licensed opticians, can start at higher rates, ranging from $17 to $21 per hour.
Employee benefits include health insurance, retirement plans, paid time off, and education assistance.
The company values fair wages and invests in its workforce, making it an appealing option for those seeking competitive compensation and a supportive work environment.
Breakdown of Costco Payment Structure
Costco's hourly pay varies depending on several factors, including location, position, and years of service.
The company generally follows a tiered structure for hourly employees. Let's break down some of the key positions and the typical starting wages associated with them:
1. Entry-Level Positions
‣ Cashier: Starting at around $15 to $17 per hour
‣ Stocker: Starting at around $15 to $17 per hour
‣ Cart Attendant: Starting at around $15 to $17 per hour
2. Department-Specific Positions
‣ Deli Clerk: Starting at around $15 to $17 per hour
‣ Bakery Clerk: Starting at around $15 to $17 per hour
‣ Pharmacy Technician: Starting at around $15 to $17 per hour
3. Specialized Roles
‣ forklift Operator: Starting at around $17 to $19 per hour
‣ Certified Pharmacy Technician: Starting at around $18 to $20 per hour
‣ Licensed Optician: Starting at around $19 to $21 per hour
Factors Influencing Costco Payment
Costco takes into account various factors when determining hourly pay rates, ensuring that they remain competitive and fair. Some of the crucial factors include:
1. Location
The cost of living and minimum wage laws in a specific area can greatly influence hourly wages.
Costco aims to pay its employees a living wage, so you can expect higher hourly rates in areas with a higher cost of living.
2. Years of Service
As employees gain experience and stay with the company, they become eligible for wage increases.
Costco offers annual reviews and raises to reward employee loyalty.
3. Skill Level and Certifications
Specialized positions or roles that require certifications often come with higher starting wages.
4. Unionization
In some locations, Costco employees are part of unions, which can result in higher wages, additional benefits, and job security.
Benefits Beyond Hourly Pay
Costco doesn't stop at competitive hourly wages. Employees enjoy a range of benefits that make their compensation package even more attractive. Some of the benefits include:
1. Health Insurance
it provides affordable health insurance to both part-time and full-time employees. This coverage includes medical, dental, and vision plans.
2. Retirement Plans
The company offers a 401(k) plan with a generous employer match to help employees save for the future.
3. Paid Time Off
Costco provides paid time off for vacation, holidays, and sick leave.
4. Employee Discounts
Employees can take advantage of discounts on Costco merchandise, as well as exclusive offers from various partners.
5. Education Assistance
It offers assistance for educational expenses, which can be particularly beneficial for employees looking to further their careers.
Costco is not just a store where you can buy in bulk; it's an employer that values its workforce. The hourly pay at Costco is competitive and takes into account factors like location, years of service, and the nature of the position.
Additionally, the benefits and opportunities for growth within the company make it a desirable place to work.
So, if you've ever wondered about Costco's hourly pay rates, rest assured that the company's commitment to fair wages and a supportive work environment sets it apart from many other retailers. Costco invests in its employees, recognizing that a well-compensated and satisfied workforce leads to a more successful business.
If you're considering a career at Costco, you can expect a fair wage, a host of benefits, and a company that truly values its employees. With a focus on growth and development, working at Costco can be a step in the right direction for your career and financial well-being.