Games to Play With Friends Online
Are you looking for that fun game to play with your friends when they're around? Look no further, because we have made up this list of free online games that you can play with your friends.
Playing games with friends is great fun, doesn't matter how close you guys are to each other. And a lot of these apps and websites are not built only for kids, either.
A Study shows that playing online games with friends can do everything from helping you tackle your stress. Also, it can boost your overall well-being, something that we all need on a regular basis.
15 Best Games to Play with Friends Online
There are tons of online Games out there, but knowing the right one that is fun is important. Here are the best games to pay with your friends online:
1. Gartic Phone
Right at the top of our list of amazing games is Gartic Phone, probably one of our favourite free online games to play with friends.
You might be familiar with the Telephone Game or Chinese Whispers, a popular kids' party game that many of us played growing up.
This game is been Inspired by the Telephone Game, the creators of Gartic Phone decided to give the classic game a modern one, which you'll surely enjoy.
2. Among Us
Among Us was undoubtedly the crowd favourite during the lockdown season in 2020, but if you have yet to try it out, we are telling you now that you should definitely give it a go with your friends!
Although released before the pandemic, it wasn't until the lockdown happened. That only brought immense popularity of the game "Among Us" as a perfect whodunit game that's actually best to not be played face-to-face.
3. Skribbl
Skribbl is an online browser game which is made of a few rounds in which you will have to take turns to draw while the rest guess what each other's horrible artworks are.
It's really easy to use all you need to do is create a private room and share the link with up to 7 other friends.
Gather up as many points as you can gather, it's pretty much satisfying to see your little avatar get crowned as the winner in the end.
4. Psych
This exciting word game is a test of your creativity in bluffing your way to the top as you outwit your friends with clever responses and choose the right answer among all the fake ones.
To start a game, you can choose from a variety of fun categories – there are currently four decks that are available to play for free.
5. Mario Kart Tour
Grab Mario, the Princess and all your favourite childhood classic Nintendo games, toss them in a go-kart, and you're off.
This fun version raises the even higher, putting you face-to-face with courses that take you underwater and even hang gliding. And the mobile version allows you to bring your friends along for a little friendly competition.
6. Pokemon Go
The Pokemon is all about walking around your house, yard and neighbourhood with the mission of gathering hidden Pokemon that could be lurking everywhere from your room and the kitchen to the back patio.
The game joins up the use of your mobile GPS and clock, allows you to interact with your friends, and even lets you track their activity in the game. You can make a friends list and capture it in some in-house game trading and gift-giving.
7. Sea of Thieves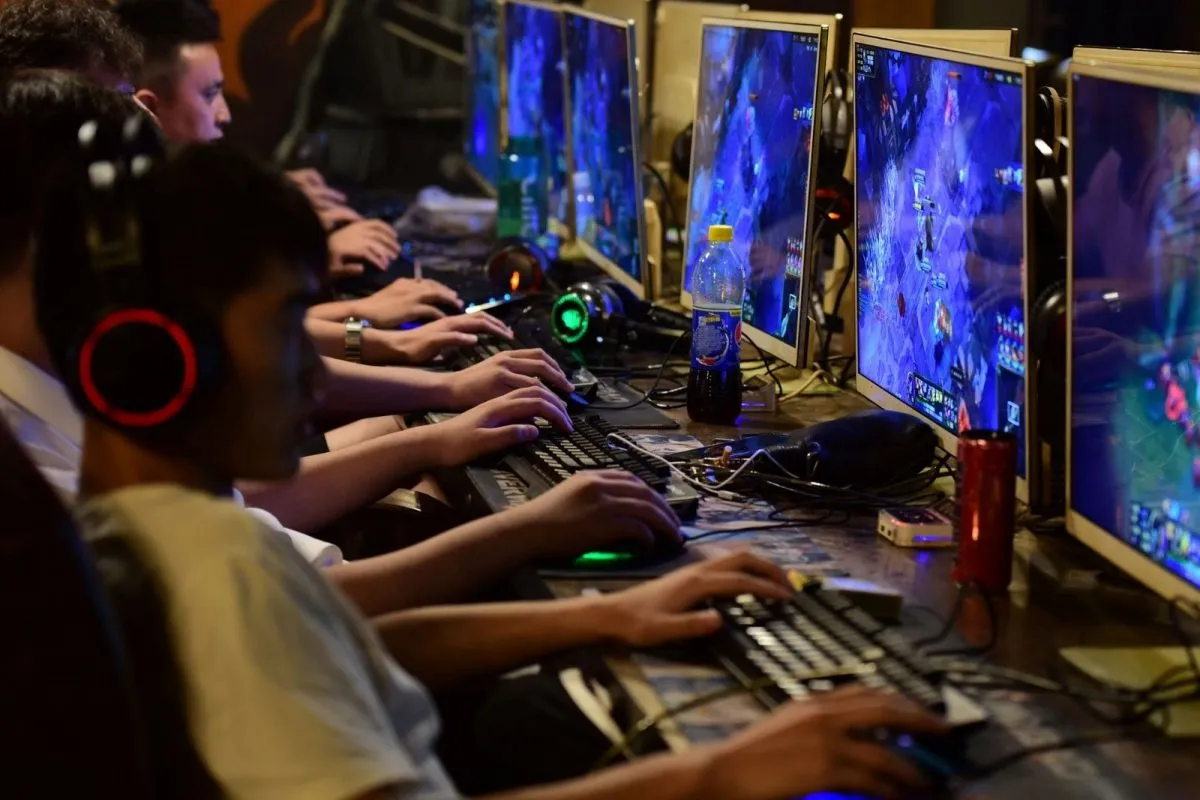 Are you looking for a game to take you away from current events to beautiful beaches, and maybe a grand line of pirate adventure?
The Sea of Thieves is just that game. It's a multiplayer online experience where you can play as a pirate in an open world of possibilities.
Online gamers seek treasure, back down skeleton hoards and find the tall tales the world holds. Gamers are also free to engage in battles for each other's hard-earned pirate booty.
8. Minecraft
Erb, the gaming expert, deems this "the ultimate collaboration" and notes that the popular online game saw a resurgence last year and continues to grow with every new generation of gamers.
This game can be played as many as eight friends can join an online game on different computers.
They can also build whatever they can imagine in creative mode, or maybe they join up to see how long they can last in survival mode.
9. NBA 2k20
This is a fan favourite for those who live for the NBA, as players can have the chance to portray their favourite team and players on screen.
Gamers can finish the season and even play through a run of the playoffs while waiting for the season to start again. All ages can bring a full squad to the courts and play as a single team in online matches.
10. Fortnite
This one in an Epic's family-friendly battle royale game continues to draw millions of daily active users. While some gamers are focusing on winning their next Victory Royale, the game offers dozens of challenges for gamers to take on and overcome.
The game continues to evolve with frequent changes to the map," says Chris Erb, gaming expert and founder of Tripleclix.
He adds that the cartoon graphics appeal to gamers of all ages, "but be aware you do use guns to shoot other players in the game.
11. Words with Friends 2
The name of the game says it all: words with friends. You can play this game together with your mother, father, aunt, distant cousin, or coworker.
Also, with your boss or neighbour, they can all challenge those into taking you on as you scramble to create words out of the letters that you are issued.
Whoever gets the most points wins. And your brain will get a workout as well because let's be honest there are only so many words that you can fit the letter Z into.
12. Stardew Valley
This little indie title won gamer hearts with its earnest world and gameplay," says Erb. Players start as young farmers seeding and taking care of their first ever crop on a farm.
But they soon discover a town full of unique characters (who they can date and even marry), dungeons to explore, mysteries to uncover, and so much more.
13. Gummy Drop
Gummy Drop! Is a relaxing and fun match 3 puzzle game with tons of new content with new cities added regularly.
You can connect with your Facebook friends as you play this game. This provides you with a fun way to check up and see where your friends are in-game. Send and receive the gift of extra lives and share a love for global travel and exploration.
14. Rocket League
Rocket League keeps it simple with a two-word summary: "Car soccer." You control a car on an oversized soccer field with an oversized ball and try to take down opposing teams in five-minute matches.
According to Erb, all ages can team up with up to three other friends for casual and ranked online play. You constantly earn cool cosmetic looks for your car of choice as you score plenty of goals.
15. Sky: Children of Light
If you and your friends are up for a fun adventure game, Sky: Children of Light might just be the one for you.
This award-winning indie game is built on an open-world adventure concept, where you get to explore 7 stunning realms across the beautifully animated kingdom of Sky with your friends, complete with enchanting in-game music.